Website Header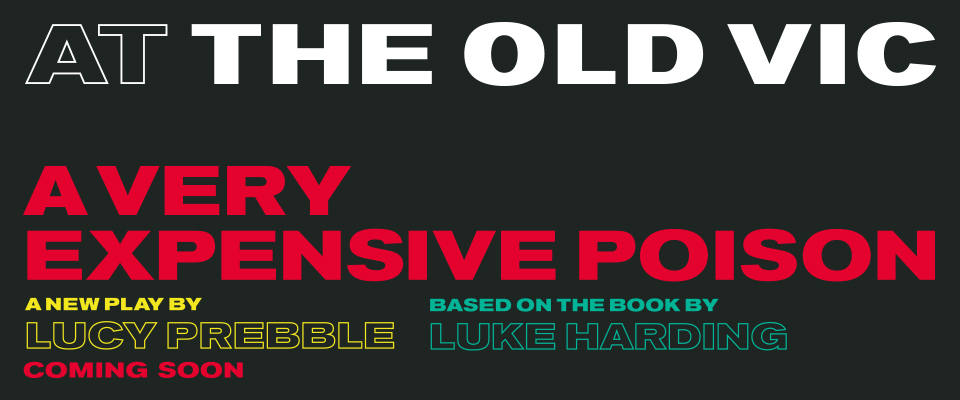 A Very Expensive Poison
Coming soon
The Old Vic
The Old Vic
A modern-day assassination in the heart of London. In the strange coming together of high-stakes global politics and radioactive villainy, a man pays with his life.
At this time of unnerving global crises and rumblings of a new Cold War, A Very Expensive Poison sends us careering through the shadowy world of international espionage from the townhouses of Fitzrovia to the brothels of Soho.
With dazzling inventiveness, Lucy Prebble (The Effect, ENRON) reimagines Luke Harding's jaw-dropping exposé of the events behind the tragic death of Russian spy Alexander Litvinenko.