Website Header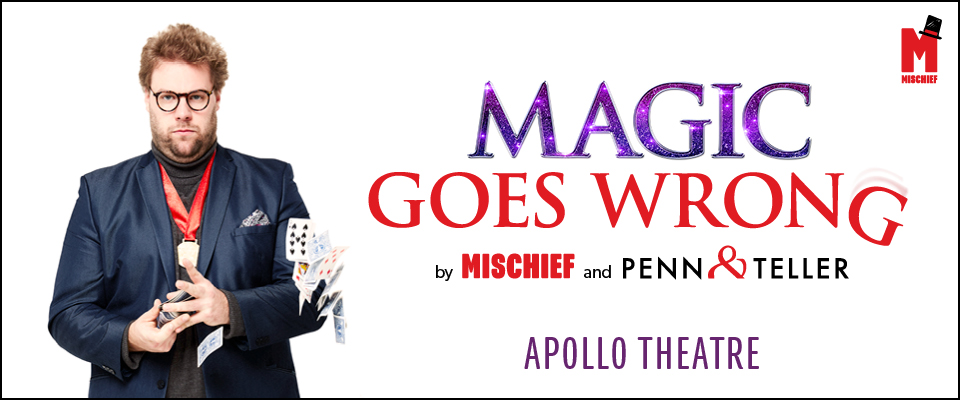 Magic Goes Wrong
Apollo Theatre
Created with magic legends Penn & Teller, Mischief Theatre conjure up an evening of grand illusion in Magic Goes Wrong. In the next 'Goes Wrong' comedy to hit the West End, the original Mischief company play a hapless gang of magicians presenting a charity event.
As the accidents spiral out of control, so does their fundraising target!
Mischief Theatre was founded in 2008 by a group of graduates of The London Academy of Music and Dramatic Art (LAMDA) and began as an improvised comedy group. Mischief Theatre performs across the UK and internationally with improvised and original scripted work. Their other West End productions are and The Comedy About A Bank Robbery and The Play That Goes Wrong, which has also recently completed a two year run on Broadway. BBC One has commissioned a six part series by Mischief theatre called The Goes Wrong show which will air later this year. The company is led by directors Henry Lewis and Jonathan Sayer.