Website Header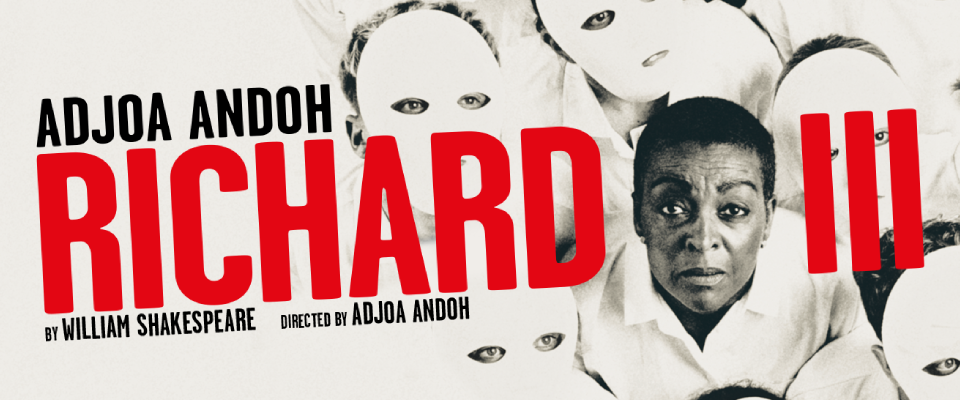 Richard III
26 April – 13 May 2023
Rose Theatre, Kingston
Following her critically-acclaimed production of Richard II at Shakespeare's Globe, Adjoa Andoh (Lady Danbury in Bridgerton) returns to the stage to direct and star as Shakespeare's iconic antihero, Richard III.
A tale of ambition and manipulation, Richard III charts the rise of Richard, Duke of Gloucester, as he deceives and murders anyone who stands in his path to becoming King.
Reflecting on her own childhood in rural England in the 1960s, Adjoa Andoh sets out to explore how pathologising the body and ascribing evil intent due to a person's physical appearance can wear away at the soul.
Rose Theatre and Liverpool Everyman & Playhouse Theatres in association with Swinging The Lens